Thursday, November 19, 2015
(cr: 2pmalways) ~ [INFO] Jun. K's 2nd Japanese Mini Album 'LOVE LETTER' Tracklist! All 8 tracks are composed & written by himself!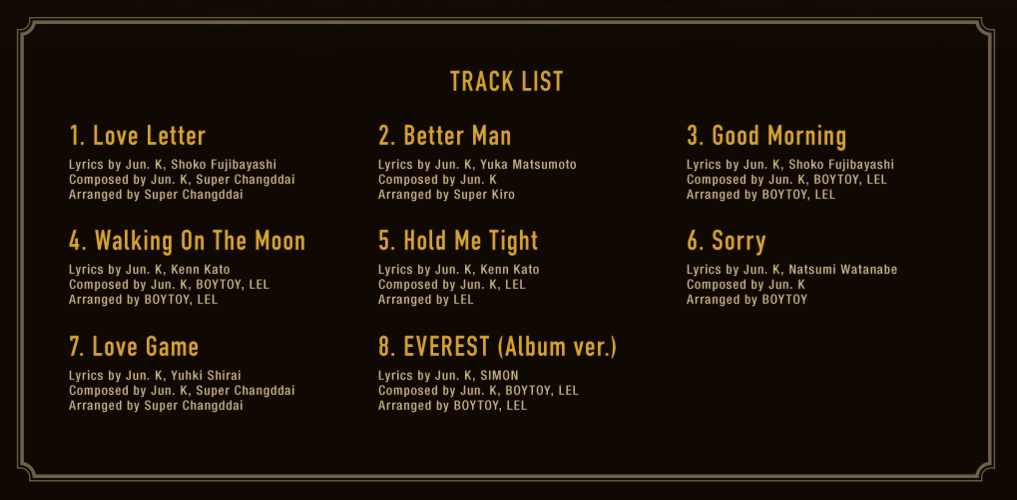 have a look at the song titles. on guigui's birthday, JunK tweeted #GIRLIMISSYOUWITHME . his followers wondered if it was a song he was working on for his album. we meanwhile were giggling that he was perhaps playing messenger for someone's behalf on guigui's birthday.... so no idea why that hashtag but that song is not on this album.. maybe, that song #GIRLIMISSYOUWITHME  didn't make the cut!
ref:

http://taecgui.blogspot.com/2015/09/socmed-medicine-and-missing-girl.html

-- lmangla oct 30